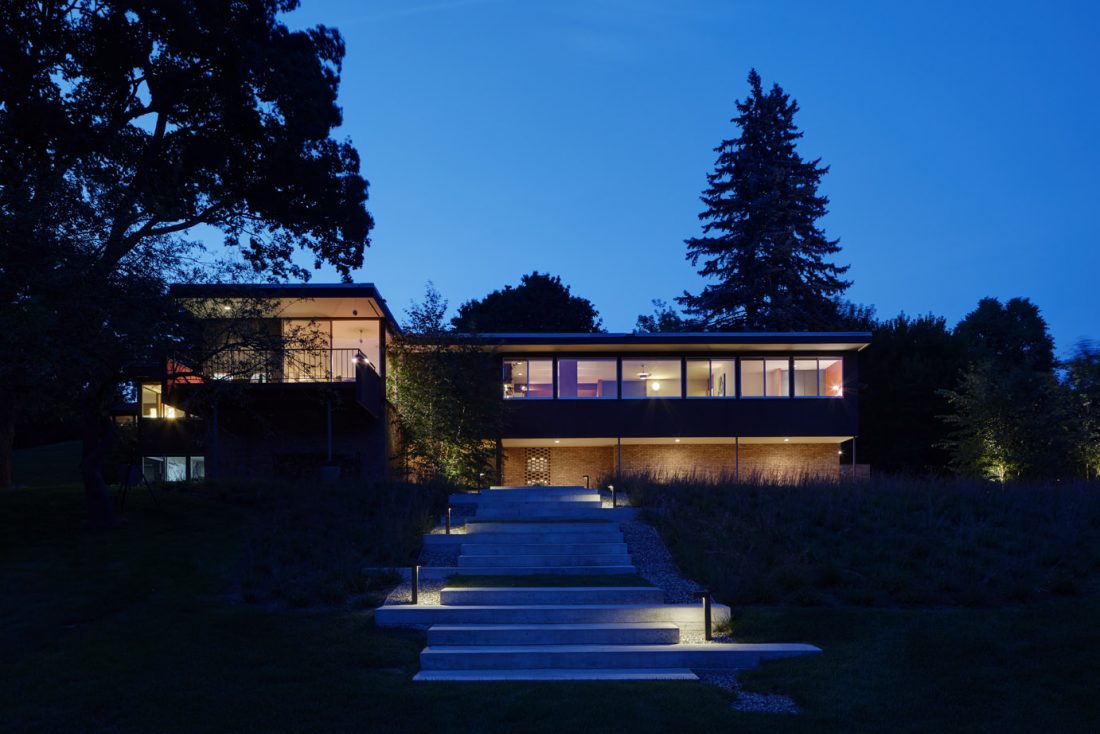 Crane House Tours
On June 29th, a2modern will be hosting tours of the Crane House. Built for Florence and Richard Crane in 1954, it was the first commission for Ann Arbor architect Robert Metcalf, who went on to design over 60 midcentury modern homes in the area.
Considered a novelty at the time, the Crane House immediately attracted the attention of neighbors, journalists, and Dr. Crane's colleagues at the physics department, who soon supplied Metcalf with additional commissions.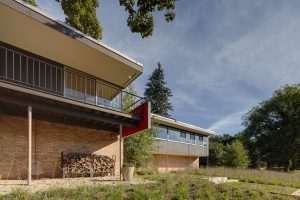 The house is built into a hillside with expansive dining and living room windows facing south from the second floor. Behind the house to the north the second floor is at ground level and leads through sliding glass doors to a private, trellised patio.
Metcalf worked closely with the Cranes to provide them with a beautiful, functional home.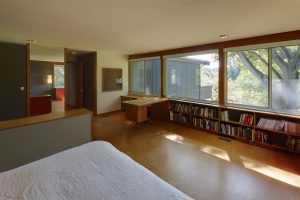 One requirement was that the house be designed so that the three teenage children would have a place to play music and entertain their friends without bothering their parents. The second floor master bedroom, located at the western end of the house, included a built-in desk and a dressing area for Florence. The children's three bedrooms were placed at the eastern end of the house. The central area of the second floor included the kitchen, dining and living areas.
Florence Crane was Ann Arbor's first female City Council member and was politically active at the local, state and national levels. Richard Crane interacted with other notable scientists including Albert Einstein, Niels Bohr, and Edwin Hubble, and was awarded the National Medal of Science by President Ronald Reagan.
Many of the original science displays at the Ann Arbor Hands-on Museum were designed and built by Dick Crane.The common areas were accordingly designed for frequent social interactions. Friends, neighbors, and visiting dignitaries enjoyed the modern open floor plan, the floor-to-ceiling windows, and the comfortable family setting. Robert McNamara and other local intellectuals joined Florence here for her book club meetings.
In 2012 the Elerts acquired the house and started an extensive restoration effort. The updates include a kitchen remodel (approved by Metcalf), all new windows, landscape improvements, a new geothermal HVAC system, a new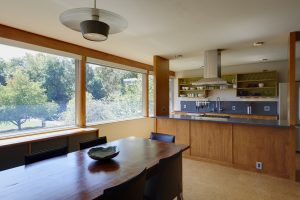 roof, and a new back patio.They were awarded a Rehabilitation Award by the Ann Arbor Historic District Commission in 2018. The Crane House recently appeared in Michigan Modern, Designs that Shaped America by Amy Arnold and Brian Conway. The Elerts enjoy hosting tours for architect students from the University, and home tours by various local and national organizations.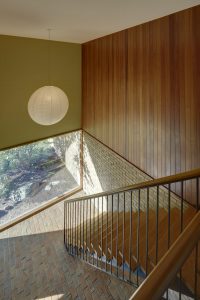 The main entrance on the first floor, which contains the garage, utility room, family room, and study are joined to the main living area by a graceful foyer which leads to a redwood paneled hallway. The hallway connects the second floor living areas which open from it to the higher ceilinged rooms and to the private patio behind the house.
Tickets can be purchased at a2modern.myevents.com.