cranbrook, flw in the area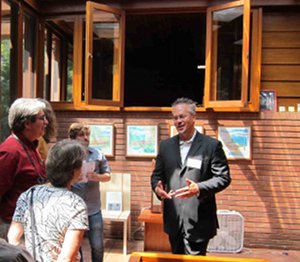 This past weekend several of us carpooled to Cranbrook Art Museum for a guided tour of the George Nelson exhibit–it was fantastic. We then had a tour of the Frank Lloyd Wright designed "Gregor Affleck" home on Woodward avenue. What a beautiful home. Just so you know, the Nelson exhibit continues at Cranbrook until October 14, 2012. In addition, there is an accompanying exhibit "Vision and Interpretation: Building Cranbrook 1904-2012" in the lower level of the museum. For FLW enthusiasts, Cranbrook is sponsoring a tour of the Smith house on September 30, 2012 at 1:00 and 3:00. Tickets are $25 and you can obtain them by calling 248-645-3319.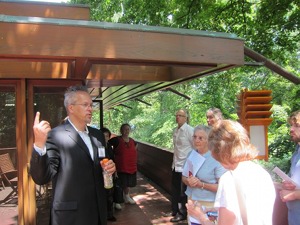 Photographs of a2modern at the Gregor Affleck residence by Frank Lloyd Wright. The tour was lead by Brian Shell.