Zeke Jabbour (1928 – )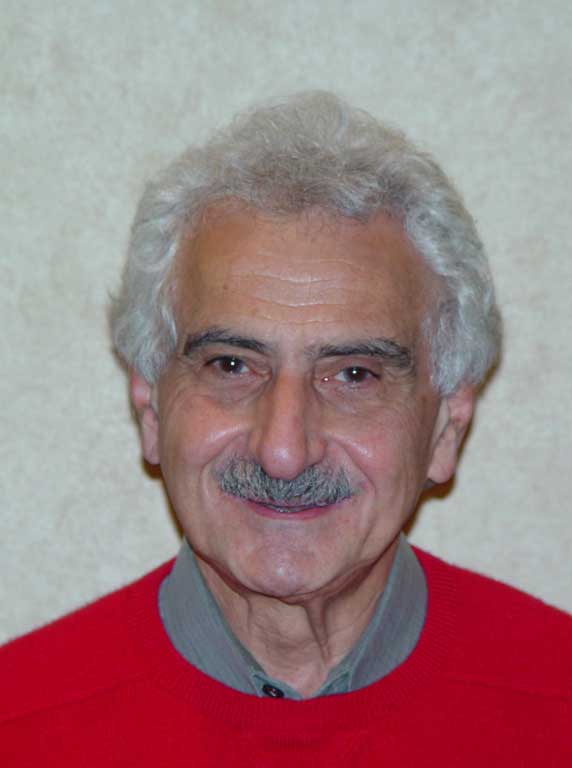 Xique "Zeke" Jabbour was a very active Ann Arbor resident and ardent supporter of the arts. In addition to owning his own building company, he served as president of the Ann Arbor Civic theater (1961)*, was an active organizer of Ypsilanti Greek Theater (which included converting the Eastern Michigan University baseball stadium into the theater's home in 1966**) and was a member of the Washtenaw County Economic Development Plan Panel (1973)***.
Zeke's company, Jabbour Building Co., had offices at 444 South Main in downtown Ann Arbor. In the mid-1950's he leased space to Robert Metcalf as he was beginning his architecture practice****. Little is known about their working relationship, if one existed. Although Zeke was primarily a builder, when clients wanted him to also design their home he consented, making the job less expensive. It is of note that most of Zeke's buildings were in the mid-century modern style. Since he was not a trained architect, he may have been influenced by Metcalf. His known MCM homes include:
4115 Clark Road, his own home (1962)
319 Brookside, Dr. and Mrs. Harold Lovett (1962)

Zeke designed and built this home for a psychologist Harold Lovett. Dr. and Mrs. Lovett were black but there were no covenants on properties in this neighborhood. He worked for the University of Michigan and had a practice at his house so the house is two almost separate floors: a ground floor entrance to a room with fireplace and bookshelves that is at the back of the house, and a ground floor entrance in the front of the house where the stairway goes directly up to the top floor. The Lovetts put an addition on the upper living room west wall, extending the wall about 2 feet and installing clerestory windows. The architect for the addition was Joseph Lee.

2410 Adare Road, designed and built for the Piepenbrink family (1963)
838 Heather Way, designed and built for the Meisel family (1967)
During his time as a builder in Ann Arbor, Zeke also became a franchisee for Alside Homes Corporation of Akron, Ohio, which produced aluminum panel pre-fab kit houses, beginning in the early 1960s. Fewer than 100 Alside kits were sold and erected nationally of which the most well-known is the Frost House in Michigan City, Indiana (https://thefrosthouse.com/). Zeke successfully sold and assembled several Alside homes in the Ann Arbor area instead of investing much-needed capital in erecting a set of model houses of differing configurations, as Alside wanted their franchisees to do. He sold and built them on-site on the buyer's lots. Zeke's Alside homes in Ann Arbor are:
1515 Edinborough Road
2 Londonderry Circle
3098 Newcastle Road
1417 Culver Road
1425 Culver Road
4231 Shetland Drive
4081 Clark Road
Zeke retired to Boca Raton, FL and has become a celebrated professional Bridge player and author.
_________________________________________
*Ouellette And Nancy Heusel Top Actors. Ann Arbor News, June 5, 1961. Retrieved from https://aadl.org/node/268132
** Turner, Charles Wolcott, "Xenakis in America" (2014). CUNY Academic Works. https://academicworks.cuny.edu/gc_etds/120
*** 28 Nominated To County Economic Development Plan Panel. Ann Arbor News, April 25, 1973. Retrieved from https://aadl.org/node/88336
**** Metcalf Modern. Ann Arbor Observer, April, 2011. Retrieved from https://annarborobserver.com/articles/metcalf_modern_full_article.html