Modern Living Series: Robert C. Metcalf's Patterson House Tour – Sat., June 28th
Modern Living Series: Robert C. Metcalf's Patterson House Tour – Sat., June 28th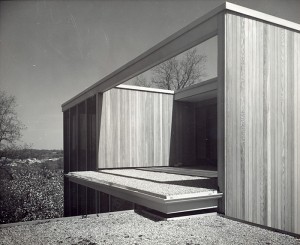 a2modern is pleased to host a tour that offers homeowners and enthusiasts a rare opportunity to experience Robert Metcalf's residential work. This home, designed in 1956 and built in 1957 for Kenneth and Elizabeth Patterson, is an excellent example of Metcalf's site planning, use of natural materials, and blending the inside with the outside. Present homeowners Audra Wenzlow and Dave Hollinden will be in attendance to answer questions about the home and its history.
Time: 2:00-5:00 p.m.
When: Sat., June 28th
Where: 1605 Harbal Street
Cost: $10/person
Space is limited, see registration link below.
Light refreshments will be served.
Registration
This event has limited space availability.
Registration is required.
REGISTER HERE
Questions? email: modernists@a2modern.org.
Logistics: The residence is located at 1605 Harbal. There is limited parking. a2modern will email registered attendees on parking specifics closer to the event.
[Image source: Robert Metcalf Collection, Bentley Historical Library, University of Michigan]