Three Michigan Architects: Part I-David Osler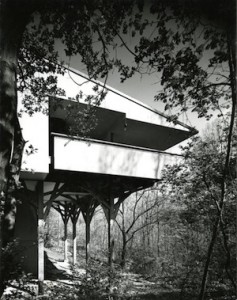 If you have not been to the David Osler exhibit at the University of Michigan Museum of Art, you should do so! The exhibit closes March 30th!
See MLIVE related article, "Ann Arbor architect David Osler reflects on 5 decades of Michigan homes" (March 8, 2014).
Also, a recent interview with David in Slice, Ann Arbor (February 27, 2014).
The Museum curators state that "Three Michigan Architects: Part 1-Osler is the first in a series of three consecutive exhibitions, with subsequent presentations of domestic work by Robert Metcalf (April 5-July 13) and George Brigham (July 19-October 12). The series will culminate in Fall 2014 with symposium and Three Michigan Architects: Osler, Metcalf, and Brigham—both of which will explore the importance of this circle of Ann Arbor-based architects, situating their regional body of domestic work into the larger context of modern architecture in the U.S. that developed on the East Coast and West Coast from the 1930s–1980s."
Hope you can make it to all three exhibits! a2modern