At Home with David Osler Tour opens a2modern's 2014 Modern Living Series-now SOLD OUT!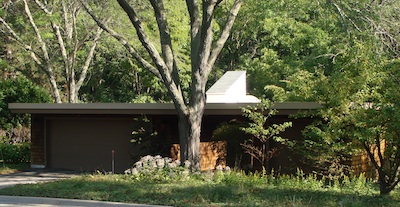 a2modern opens the 2014 Modern Living Series with "At Home With David Osler", a tour of the original William Mundus (I) home. Built in 1964, the home reflects the architect's considerable abilities to design modern homes that reflect his minimalist views. a2modern is pleased to host this tour that offers homeowners and enthusiasts a rare opportunity to experience a David Osler residential work. It is planned that during the afternoon, both the original homeowner William Mundus and David Osler, architect will join us for questions and answers. Present homeowners Kenneth Wisinski and Linda Dintenfass will share results of their recent renovation by architect Stan Monroe, Wright Street Design Group, Inc. Stan Monroe will be in attendance to answer questions.
****************************
Tour Details *THE EVENT IS NOW AT CAPACITY! We will be having another tour to coincide with the Robert Metcalf exhibit that will be at the University of Michigan Museum of Art sometime between April 5th and July 13th, so please continue to check out www.a2modern.org.
*****************************
DETAILS ON OSLER TOUR FOR REGISTERED PARTICIPANTS:
Light refreshments will be provided. A Tour Map and a handout of the home's history written by Grace Shackman and a tour map of the Arb/Geddes/Ann Arbor Hills area will be available at the event free to all participants!
Registration will be checked at the door. Only registered participants will be allowed as this is a limited space event.
We will also ask you to take off your shoes so, please bring slippers or heavier socks if you will be cold!
Photography: No interior photography please.

Questions: Contact modernists@a2modern.org