Docomomo US TOUR DAY 2013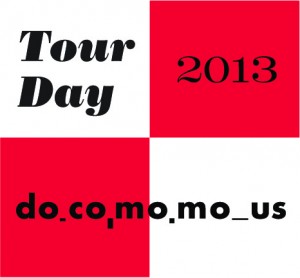 The seventh annual Do.co.mo.mo US tour day is the weekend of October 5th and 6th. See all of the US tour day activities. Join in one of the great activities here in Michigan!
a2modern presents "A Sensitive Wrightscape": Landscape Renovation at the Palmer House and Tour of the Home and Tea House, October 6th from 2:30 p.m. to 5:00 p.m. Details and registration.
City of Southfield Architectural Tour, Sunday, October 6th, 2:00 p.m. to 4:30 p.m.
This tour will highlight Southfield's distinctive buildings and homes and to promote Southfield as a place to live and do business. Guides will comment of the distinctive features of Mid-Century Modern architecture as well as architects of the day. Southfield has buildings designed by noted architects Victor Gruen, Minoru Yamasaki (World Trade Center), Gunnar Birkerts, Rosetti & Associates, Louis Redstone, among others.