DAADS Michigan Modernism Preview Party-Ticket Winner
It's preview party time for the Detroit Area Art Deco Society as the mid-century enthusiasts open up the Michigan Modernism Exposition on April 26, 7 – 10 p.m.
And, DAADS would like to giveaway one set of tickets (2 tickets, $130 value) to it's annual party to an A2MODERN enthusiast. The tickets will be selected by a random drawing that will be held April 19th. To enter the drawing, send a message with the name of your favorite deco or modern building in Ann Arbor to modernists@a2modern.org.

CONGRATULATIONS to Courtenay Michmerhuizen. Courtenay is the winner of two tickets to the DAADS PREVIEW PARTY. Have fun! And, for others interested in attending the party, tickets are still available–see link below.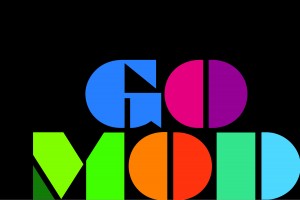 The annual art deco affair offers you and your guests first dibs on some of the best 20th century antiques and fine arts from the international market while enjoying complimentary wine and hors d'oeuvres.

This year we're pulling out all the stops as Cari Cucksey of HGTV Cash and Cari joins us as our honorary chair for the Friday night preview party.
We're stepping up the hors d'oeuvres as 2 Unique Catering steps in to present a large variety of the super delicious sweets and savories for you to enjoy all evening.
We envelope the entire venue with classic and modern sounds to set the tone featuring none other than Evan Perri of Hot Club Detroit.
On exhibit is Detroit's Lost History by Dan Austin with a fantastic display of vintage postcard images courtesy of the Detroit Historical Society at the DAADS booth.
Lastly we'll have on view a vintage 1931 Studebaker President Eight.
Preview party tickets are $65 in advance and can be purchased now at daads.org or by calling 248-582-3326. 
Proceeds from the preview party benefit DAADS scholarship, restoration and preservation programs.
Purchase your tickets online.
Location: The Southfield Civic Center 26000 Evergreen Road 
(at 10 1/2 Mile Road)
 Southfield, MI
Preview Party: Friday April 26, 7pm – 10pm

Modernism Expo: Saturday 10am – 6pm,
 Sunday 12pm – 5pm